FOOTBALL SOCCER CARDS PRICE GUIDE
TOBACCO & TRADE CARDS 1880 1980
300pg colour price guide news at New Year '18
Please scroll down for POSTAGE, CONTACT, LINKS &
PAYMENTS / SAVINGS and the WHY, HOW & WHERE ...

1. POSTAGE - until Brexit 2019 it's FREE in the Eurozone
shipping/handling is free & included with no cost for
UK/GB and EU-Europe buyers until Brexit reality bites.
For other buyers
USA, Australia and friends far away, sorry but
you must pay WORLD postage.
See drop-down menus on all price buttons for costs.
2. CONTACT - it's EASY
copy the address you see below
to your Email software, then send us a message
NOTE we BUY very rare cards, TOP prices paid!
we PAY £50, £75 & more for each VG card we want by
Bunsen, Batger's, Crescent, Fedora, DiDasco, Baines, etc.
3. HOW TO SEARCH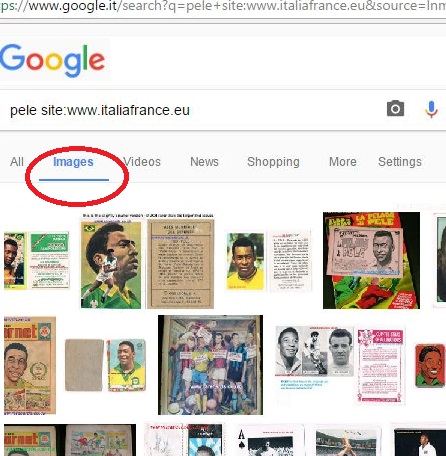 using the "IMAGES" link you'll see just cards and not long lists of pages & info
Or, you can also search for a card, a player, a team by...
going to our contents page (click) which has links, linking you to
all of our main pages : players, cards, teams, wrappers & packets.
Click on one of these links. Then you will arrive at the
main introduction pages for each link.
When there click on what you are interested in.
If you see something you want to buy note the reference number
and enter it and a brief title/description of the item, and its price,
then click BUY NOW or write to us if you prefer
to pay with a bank transfer to save 10%.
4. PAYMENTS and HOW TO PAY and HOW to SAVE

(a). Save up to 10% by paying with a bank transfer
to our Pounds Sterling British bank account.
We'll send bank payment details & more details
upon request. Not many offer free p&p & 10% off!
OR ...
(b). you are welcome to pay with PAYPAL but we
cannot offer discounts for Paypal due to their fees
However, paying with PAYPAL is VERY EASY!
You do NOT need an account to pay with Paypal.
Just Click on one of our PAYPAL buttons,
which you'll find near the card you want,
then follow Paypal's instructions.
NOTE: when you see the coloured "www.rarecards.co.uk" overprints on images
of cards on this website, please remember these "www.rarecards.co.uk"
overprints are only on the images on this website & other websites, like
on our Facebook & Tumblr blogs and on internet auctions sites that we use.
All of these "www.rarecards.co.uk" overprints are not on the original cards
nor on original stickers; these overprints are just on the computer images.
5. LINKS
As you may know I am fussy about links. I only publish those I think are quality, like these...
Well worth subscribing to is Roger Pashby's newsletter, pictured here. It doesn't matter that
you may support a different team as his bulletins are full of interesting news and pictures of
very rare footy cards. To find Roger go here: http://huddersfieldtowncards.co.uk/
Roger has also published a book on Huddersfield Town football cards! It's a bargain too.
You can find it on his very fine website above
Roger also puts a lot of input into the finest football cards info resource available on the web!
Thanks to Alan Jenkins we have Football Cartophilic Info Exchange, which is shown below.
His Email is below and here's his excellent blog : http://cartophilic-info-exch.blogspot.co.uk

More links will be added when I agree they are of sufficiently high quality. It's not about
quality of web design, it's quality of content.
Many sites look good but offer little.

SO, NOW... WHERE are we?
Brits in Europe, we live between those lands of fine wines
and near to some great football history too...

Brits abroad, our home country is the United Kingdom but we live & keep our cards
at home, near Menton, close to the French-Italian border.
All-year-round we post all items from here.
We have suffered no postal losses in 18 years here,
nor when we ran JAFC and FCCM 1984-2000 in the UK
The stickers shown here are from Panini 1975 "Football Clubs"